The all-in-one mobile service business platform that automates your scheduling, fleet tracking, payments, chats, client feedback and more.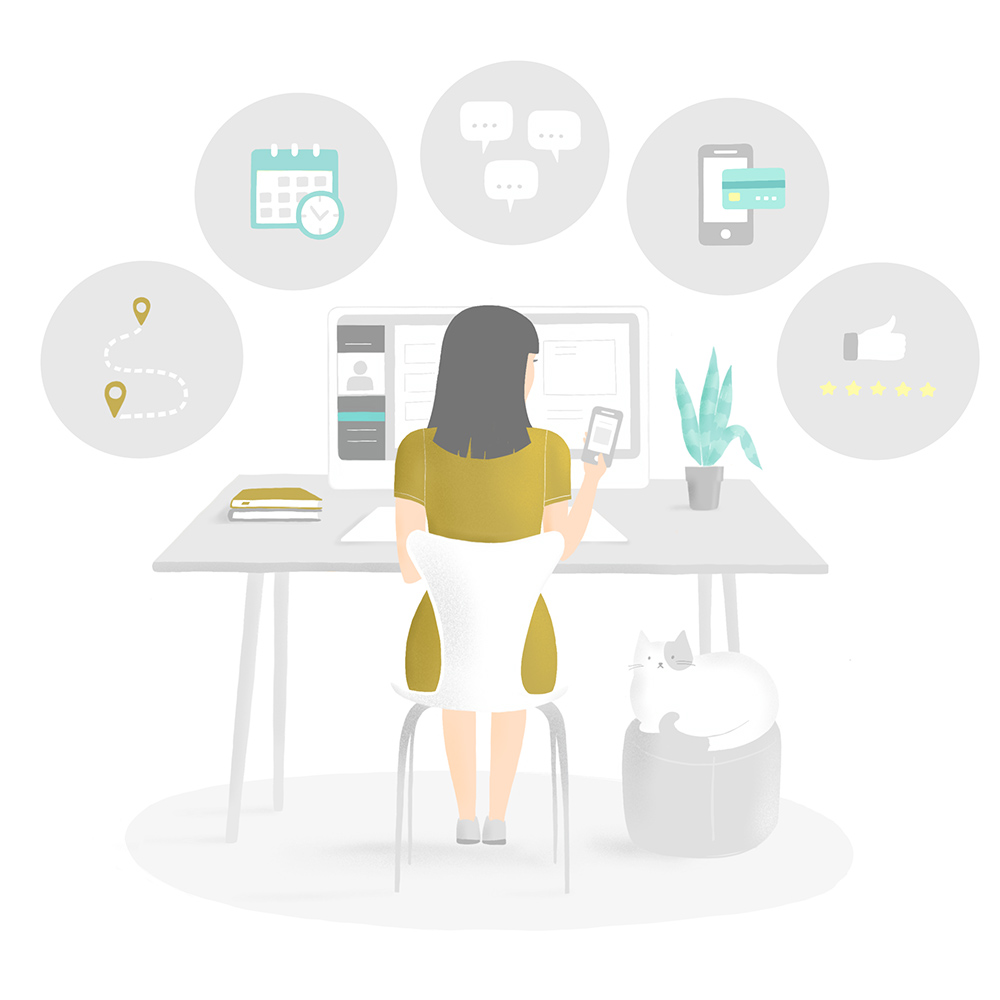 Mobile services businesses that are looking to offer the ondemand booking and fleet dispatching experience for their clients and team members. From dog walking, to mobile tutoring, massage therapy, personal training, pool cleaning, house cleaning and more – with the connected business dashboard, customer app and team app your business will practically run itself.
See if Handlr fits your mobile service business
What Handlr can do for you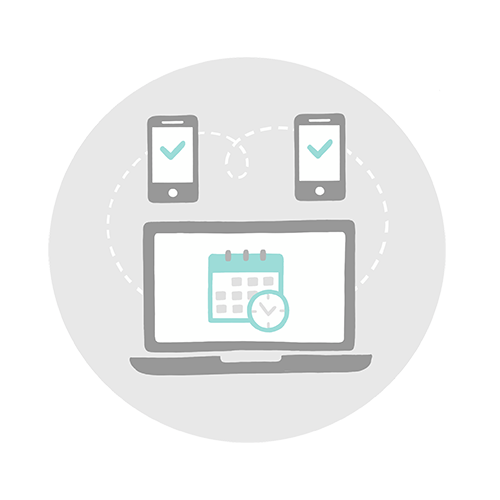 Old school scheduling requires you to approve and assign jobs. Modern ondemand scheduling is smart enough to know the complexities of your business' logistics, routes and team member availability so that you can offer your clients ondemand booking.
Know where your team is at all times and have the confidence to bring on more team members. GPS track your team with check-in & check-out time stamped notifications so you know exactly when the job gets done. Map your team's routes to give yourself and your clients peace of mind.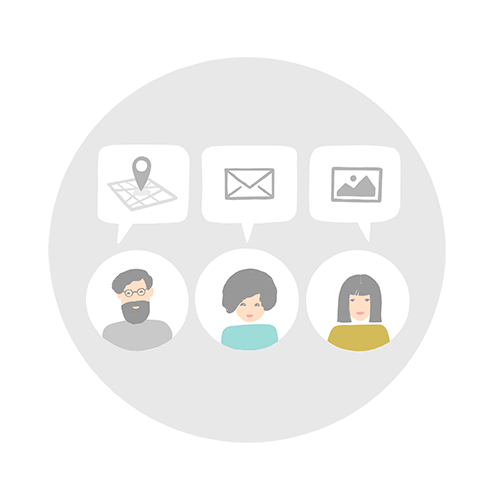 Be in the loop with 3-way chat
Say goodbye to relaying hundreds of messages and requests. With three-way chat, your client and team member phone numbers will be hidden, but they will still be able to keep in contact. Your team can share photos and updates with you and your clients to ensure high quality service.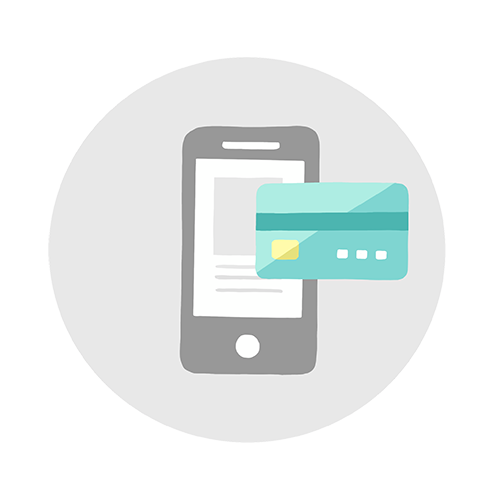 Automatic mobile payments
Never create or send another invoice again. Get paid on time, every time. Once the job is checked out of by your team member, your customer is notified and automatically charged at the end of the week for all completed services. They receive an in-app and email receipt.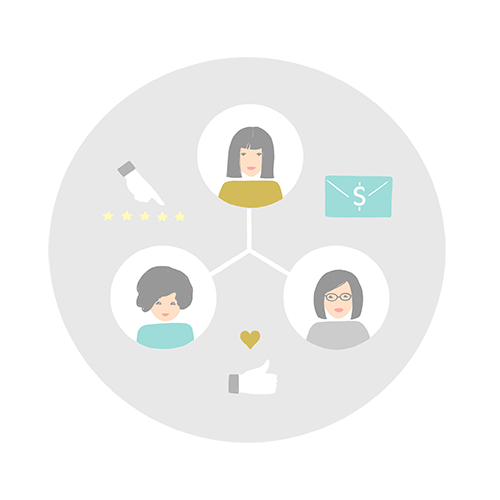 Inaccurate ratings can ruin your business. Make sure your clients are happy with each and every service by giving them the opportunity to easily rate, review and tip your team members. This gives you an accurate overview of your team's performance and your clients' happiness.
Have questions? Let's chat.
Get in touch with our Handlr Experts to learn more about how Handlr can help you manage your growing business. 
What our clients are saying...
"Every morning, I'm excited to see all the new customers that have dropped themselves right into my schedule. Handlr has truly helped me grow my business fast and I recommend it to all my business owner friends."
"My employees can instantly check their schedules on their phones and get immediate notifications of job updates. Just this feature alone has saved me so much time. It's seriously a lifesaver when you're running your own business."
"Once I'm done with a client, I can checkout on the Handlr app and get paid instantly for that session. Now I can avoid the awkwardness of chasing down invoices. This makes my business look so much more professional."
Handlr has changed the way I run my business. I'm no longer tied to my desk for hours on end working on scheduling or chasing invoices. With Handlr I can watch my business run right in front of my eyes and be doing other things if I need to."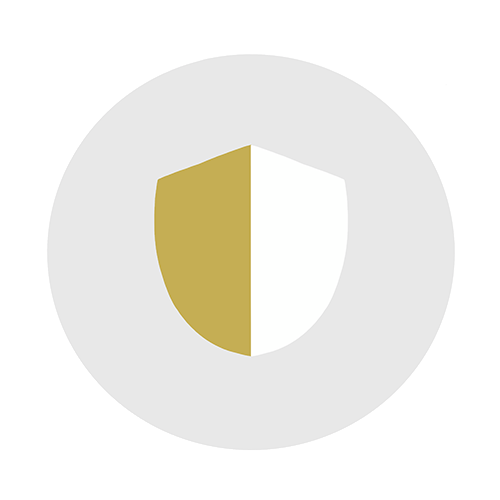 Rest assured that your clients' sensitive information is safe, secured, and encrypted.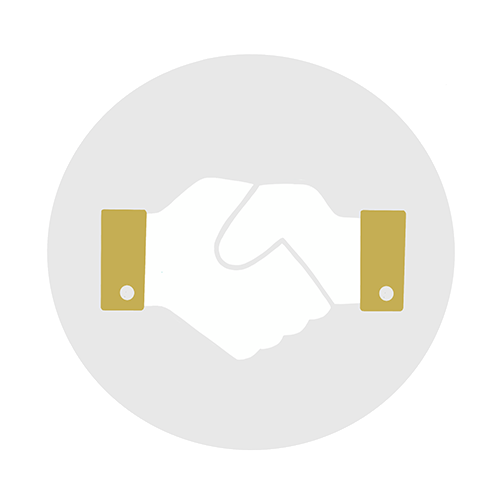 We're confident you'll love it. No monthly subscription, no setup fee, pay as you grow.
Let's start handling business
Frequently Asked Questions